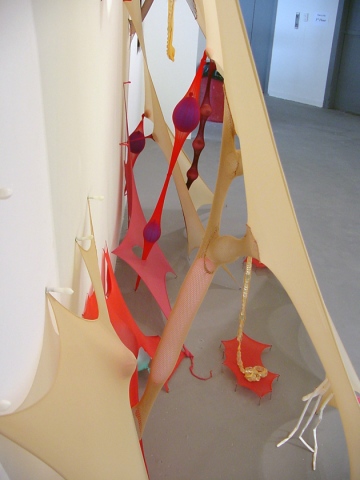 detail of True Skin is Highly Vascular and Sensitive
nylon fabric, pantyhose, fishnet stockings, balloons, glass marbles, rubber balls, thread, nails.
2002
Skin, the largest organ of the human body, inspires me as a complex site of interchange: a membrane that breathes, an integral whole, comprised of layers, which exists simultaneously inside and outside the body. Stretched, translucent materials under tension inhabit architectural spaces in my work.